APUNTA LA FECHA DEL PRÓXIMO ACROYOGA SUR FESTIVAL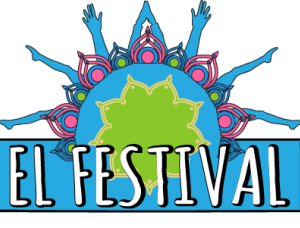 Vamos a por la octava edición, nos estamos convirtiendo en un clásico! Verificando cada año que la mezcla de naturaleza, ejercicio, sur y acroyoguis siempre da el mismo resultado: diversión, ambiente familiar ¡ y amor ! No falla, es una formula matemática exacta…
La pasadas ediciones fueron un exitazo. Mil gracias a los alumnos por tanta motivación y ganas de aprender, nos lo hacéis muy fácil a la organización! Y es que no era para menos con ese elenco de profesionales que tuvimos la suerte recibir. Cada año queremos aprender y mejorar así que este año lo vamos a petar!  Animados por las ganas e ilusión de todos los que nos seguís ¡ GRACIAS !
Este año nos vemos en el Cortijo Casería del Mercado, en Granada.
 ¡¡¡ BIENVENIDOS A ACROYOGA SUR FESTIVAL !!!
Let's go for the eights edition, we are becoming a classic! Verifying every year that the mix of nature, exercise, south and acroyoguis always gives the same result: fun, family atmosphere and love! It does not fail, it's an exact mathematical formula …
The last edition was a huge success. Many thanks to the students for such motivation and desire to learn, you make it very easy for the organization! And it was not for less with that cast of professionals that we were lucky to receive. Every year we want to learn and improve so this year we are going to make the best experience! Encouraged by the desire and enthusiasm of everyone who follows us, THANK YOU!
This year ASF will be held in CORTIJO CASERÍA DEL MERCADO, close to Granada City.
WELCOME TO ACROYOGA SUR FESTIVAL!!!
Visita nuestro Facebook / Visit Our Facebook
Suscríbete a nuestro Newsletter
Este mensaje de error solo es visible para los administradores de WordPress
Error: No se ha encontrado ningún feed.
Por favor, ve a la página de ajustes de Instagram Feed para crear un feed.